SERVICES : target audience experts Knowing where to find your audience and convincing them to purchase your product in this modern massive online landscape takes custom strategy.
We will work with you to develop a custom marketing blueprint, to create eye catching content, and to deploy your social media in a way that will maximize your sales. Then we'll develop your website and digital assets to support each other holisitcally. This is not a one-size-fits all approach, because for digital marketing, you have to stay on the forefront of innovation.
Brands can't be designed for you. Only the people within the brand hold those keys, because they're the lifeblood.
People first connect with a company's purpose vs a logo. We work WITH you and your team to define your brand pillars, your voice and to present your brand in the best way to reach your target audiences easily, establishing loyal connections. This proprietary workshop & system for bringing your brand to life and teaching your internal team how to live and breath the message is a foundational approach to an authentic brand.
Success = Sales
— that's how we measure.
From planning your purchase path, to menu redesign or loyalty strategies; to more complex multi-layer marketing plans using digital audience analytics. This is how we work. This is how you grow. We do all things that involve building a comprehensive funnel. We introduce your brand to the public, use interactions to narrow down your audience, and develop meaningful engagements leading to first contact and purchases. Then we develop brand ambassadors from your best customers for organic growth and retention.
Your:Strategists is both a strategy firm & full-service marketing and ad agency fueled by a team of experts in digital marketing, branding and merchandising strategy. Our team offers full stack development, frontend design, social media management, media buying, video production, photography, event planning and coordination, and any other marketing services you need but— we always start with strategy.
We believe: brands are people too.
We create strategies and build web-based marketing funnels that are fully integrated with traditional marketing tactics, conveying authentic brand massages and stories. We work to help both brands and people discover success through pro-personal branding. Not sure what that is? Ask us!
FOR IMMEDIATE RELEASE
July 15, 2020
WHY EVERYONE NEEDS A PERSONAL BRAND WITH DIY BRANDING
August 6, 2019
Deborah Shapiro, Principal Partner at Your Strategists, was recently named to the
National Small Business Association (NSBA) Leadership Council. [...]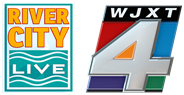 PROPRIETARY PRODUCTS : for branding people
A complete resume website and job finding eCourse that will give you an extreme advantage in being part of the 2% of applicants that get a job interview and then land the job! Only $9 a month for the eCourse that teaches you how to build your PRO-personal brand and a complete branded resume website on your own URL.
PROPRIETARY PRODUCTS : for peo-pling brands
Our fully detailed Brand Connection Guide is more than a visual brand guide for your company. It completely identifies each of your target audiences and optimal platforms that will reach your audiences more efficiently. We help define your "Why", your voice, your brand pillars and ultimately... your look.
TESTIMONIALS : retainer clients
COO Edible Brands & Founder of Sidy Sant Holding, LLC
Director, Campaign and Women's Division and JFF of NFL
I've trusted this team with many brand intiatives and campaigns within my retaurant group at Sidy Sant. They've covered everything with very little need for direction. They're excellent at facilitating collaboration and uniting my internal team to work together and accomplish great things. Perhaps this is because they're excellent at seamless integration with our team so they never once felt like outsiders. From a tricky re-branding for Pierre's Eatery & Three Layers Café to many new location franchise sales, and then grand opening events; to developing and maintaining a tight social media strategy and message— these guys are truly the best!
The Your:Strategists team has been a pleasure to work with. They facilitated the re-branding of our non-profit organization and helped us develop new fundraising strategies.
In addition, they were instrumental in developing new digital and online strategies for our campaign. Even though they are an outside marketing company, they became part of the team and participated in regular staff meetings. Each professional we worked with was responsive and able to respond to our needs.
TESTIMONIALS : special projects
WE TAKE CARE OF OUR WORLD
Your:Strategists works with nonprofits at lower rates to assist them with initiatives that support our company mission.
Thanks for helping us through the gap! I appreciate it!!! I know the team is excited for their training on Friday! SO many exciting things for the future!!!!
– Kristin Keen, CEO, Rethreaded
CASE STUDIES : versatile & holistic
COVID-19 EMERGENCY CAMPAIGN
The Jewish Federation of Northeast Florida relied mostly on fundraising events to support their funds and partnered agencies— then the 2020 pandemic hit and social distancing made this strategy in need of a major pivot. Your:Strategists developed and executed digital campaigns and alternative fundraising strategies that helped raised >$100K for those in need. For example, this video alongside this "y:s optimized" landing page helped raise over $18K for their emergency relief fund. Nimble strategies that can evolve in unpredictable times resulted in sizeable growth and sustainability for the JFNFL annual fund and brand overall.
Attracting new customers outside of their niche market-base had become difficult for this small business. Sabra Café was in need of modernization. Your:Strategists deployed a fast-casual brand style and reorganized the menu for mass appeal. With a more cohesive approach to social media and an overall fresher aesthetic, this restaurant soon caught the attention of the Yelpers. Y:S coordinated a Taste of Sabra event that resulted in so many stellar Yelp reviews (19 to be exact!). Between press releases, a styled food photo shoot for the menus, a new pricing strategy, email campaigns, print ads, and more, Your:Strategists brought a brilliant restaurant rebrand to life!
Register.com, a sister-brand to Network Solutions and Web.com, was suffering from middle-child syndrome. Sharing attention and resources with the other brands made it difficult to define their own current audience and to develop the fresh identity they wanted to attract new customers. For the rebrand, Your:Strategists worked with big data, internal and external focus groups, and online research tools to discover the rCom audience beyond its general demographic base. Our expertise in defining personas and getting to the core of consumer motivations and shopping habits helped drive this new look and strategic direction.
CONTACT US : because we like you
Please answer the form questions below and we'll be in touch with you within the next 24 business hours. Thanks!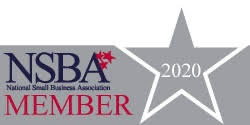 Copyright © 2020. All rights reserved.